L'Aquila (Abruzzo)
L'Aquila is a city in Southern Italy, both the capital city of the Abruzzo region and of the Province of L'Aquila. Laid out within medieval walls on a hill in the wide valley of the Aterno river, it is surrounded by the Apennine Mountains, with the Gran Sasso d'Italia to the north-east. L'Aquila sits upon a hillside in the middle of a narrow valley; tall snow-capped mountains of the Gran Sasso massif flank the town. A maze of narrow streets, lined with Baroque and Renaissance buildings and churches, open onto elegant piazzas. Home to the University of L'Aquila, it is a lively college town and, as such, has many cultural institutions: a repertory theatre, a symphony orchestra, a fine-arts academy, a state conservatory, a film institute. There are several ski resorts in the surrounding province. Earthquakes mark the history of L'Aquila, as the city is situated partially on an ancient lake-bed that amplifies seismic activity. Although less than an hour-and-a-half drive from Rome, and popular with Romans for summer hiking and winter skiing in surrounding mountains, the city is sparsely visited by tourists.
What you can't miss in Abruzzo
Where is L'Aquila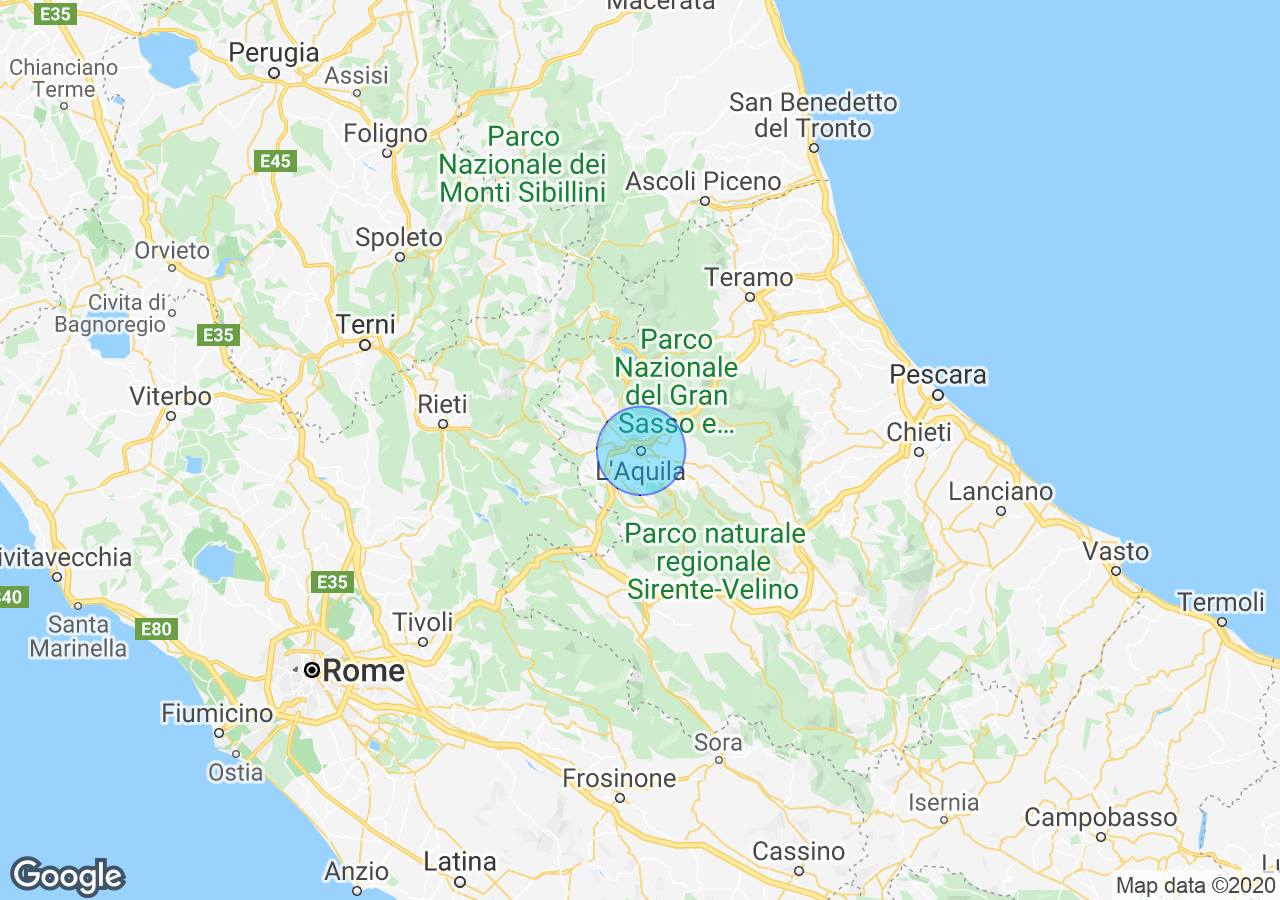 Top Experiences in Abruzzo
Best places to stay in Abruzzo
Properties for sale in Abruzzo
What others are saying about Abruzzo
Hello there,
Can anybody please recommend a good English speaking conveyancing solicitor/ lawyer in the Abruzzo please?
TIA, Nick 
what costs is a tenant expected to cover when renting in italy - are the costs consistent throughout italy with a rental board etc.
garbage tax, major repairs- like roof leaks, imu, water, electric, cosmetic - painting 
Hello Everyone.  I currently live in Southern California and next year, I'm preparing to go to Ripa Teatina, Chieti, the home of my Grandmother's family and would like to start conversing with someone living there.  Is there anyone out there who would like to connect, please?