Teramo (Abruzzo)
Teramo is a city and comune in the Italian region of Abruzzo, the capital of the province of Teramo. It is situated between the highest mountains of the Apennines (Gran Sasso d'Italia) and the Adriatic coast. The city is located by the confluence of the Vezzola and Tordino rivers, on a hillside area where the terrain features along with the Mediterranean climate make the territory rich in vineyards and olive groves. The cathedral and the Roman ampitheatre are the main attractions of the city. An art exhibit, Maggio Festeggiante, is held each May. The summer calendar includes the Teramo Literary Prize and the Interamnia World Cup, an international handball event. A week in October is also dedicated to an international photography of film show.
What you can't miss in Abruzzo
Where is Teramo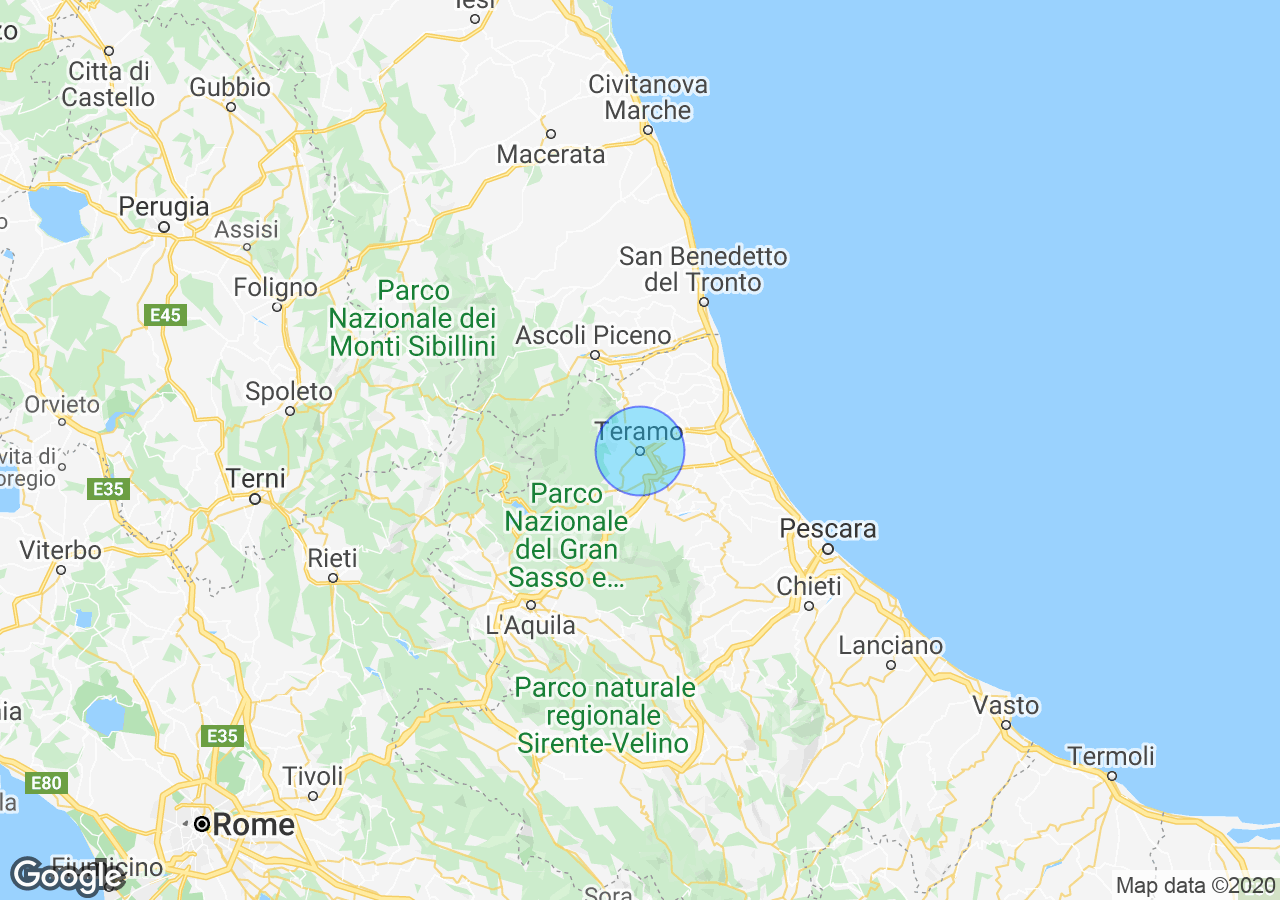 Top Experiences in Abruzzo
Best places to stay in Abruzzo
Properties for sale in Abruzzo
What others are saying about Abruzzo
Hello there,
Can anybody please recommend a good English speaking conveyancing solicitor/ lawyer in the Abruzzo please?
TIA, Nick 
what costs is a tenant expected to cover when renting in italy - are the costs consistent throughout italy with a rental board etc.
garbage tax, major repairs- like roof leaks, imu, water, electric, cosmetic - painting 
Hello Everyone.  I currently live in Southern California and next year, I'm preparing to go to Ripa Teatina, Chieti, the home of my Grandmother's family and would like to start conversing with someone living there.  Is there anyone out there who would like to connect, please?