Vasto (Abruzzo)
Vasto is a town and comune on the Adriatic coast of the Province of Chieti, in southern Abruzzo. The old part of the town features a number of buildings and churches dating from the 12th-18th centuries, including: Vasto Cathedral, Church of Santa Maria Maggiore, with a quite tall bell tower, Castello Caldoresco, D'Avalos Palace and the Musei Civici. Below the hill on which the town is located, the beach resort town of Marina di Vasto offers a large sandy beach and several hotels and other facilities. Further north the coast becomes rocky and features interesting pebble and stone beaches and coves, as well as the typical "trabocchi", typical wooden fishing machines of the Southern Abruzzo coast. Amongst the natural areas, also featuring a number of sandy and rocky beaches, is the protected natural area of the Riserva Naturale di Punta Aderci.
What you can't miss in Abruzzo
Where is Vasto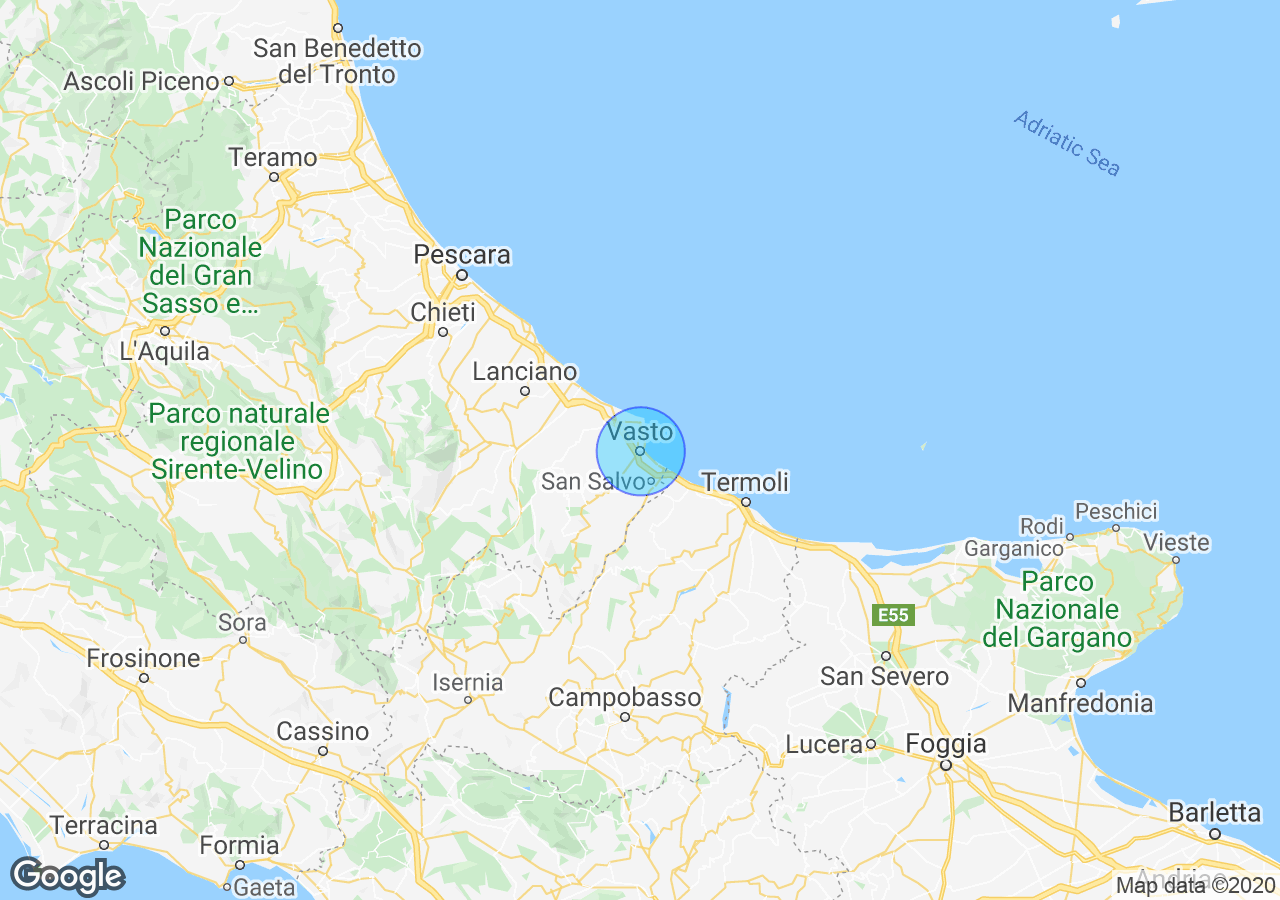 Top Experiences in Abruzzo
Best places to stay in Abruzzo
Properties for sale in Abruzzo
What others are saying about Abruzzo
Hello there,
Can anybody please recommend a good English speaking conveyancing solicitor/ lawyer in the Abruzzo please?
TIA, Nick 
what costs is a tenant expected to cover when renting in italy - are the costs consistent throughout italy with a rental board etc.
garbage tax, major repairs- like roof leaks, imu, water, electric, cosmetic - painting 
Hello Everyone.  I currently live in Southern California and next year, I'm preparing to go to Ripa Teatina, Chieti, the home of my Grandmother's family and would like to start conversing with someone living there.  Is there anyone out there who would like to connect, please?