Macerata (Marche)
Macerata is a city and comune in central Italy, the county seat of the province of Macerata in the Marche region. The city center is rich in monuments. In the central Piazza della Libertà is the Loggia dei Mercanti with two-tier arcades dating from the Renaissance. There are a number of striking palazzi, mostly along Corso Matteotti, including Palazzo dei diamanti. Next to the Loggia dei Mercanti, Corso della Repubblica leads to Piazza Vittorio Veneto where, in the Palazzo Ricci, there is a modern art gallery. Another museum is Palazzo Buonaccorsi which contains the Eneide Hall (a gallery with paintings and frescoes from the 18th century) and the Carriages Museum. Soon the building will host the city Art Gallery with its most important artpiece, the Madonna and Child by Carlo Crivelli. In July and August the Sferisterio Opera Festival is held in the 2,500 seat Arena Sferisterio. It is a huge neoclassical arena erected in the 1820s as a stadium for a form of handball by the architect Ireneo Aleandri. The orchestra pit is so wide that musicians at each end cannot hear each other.
What you can't miss in Marche
Where is Macerata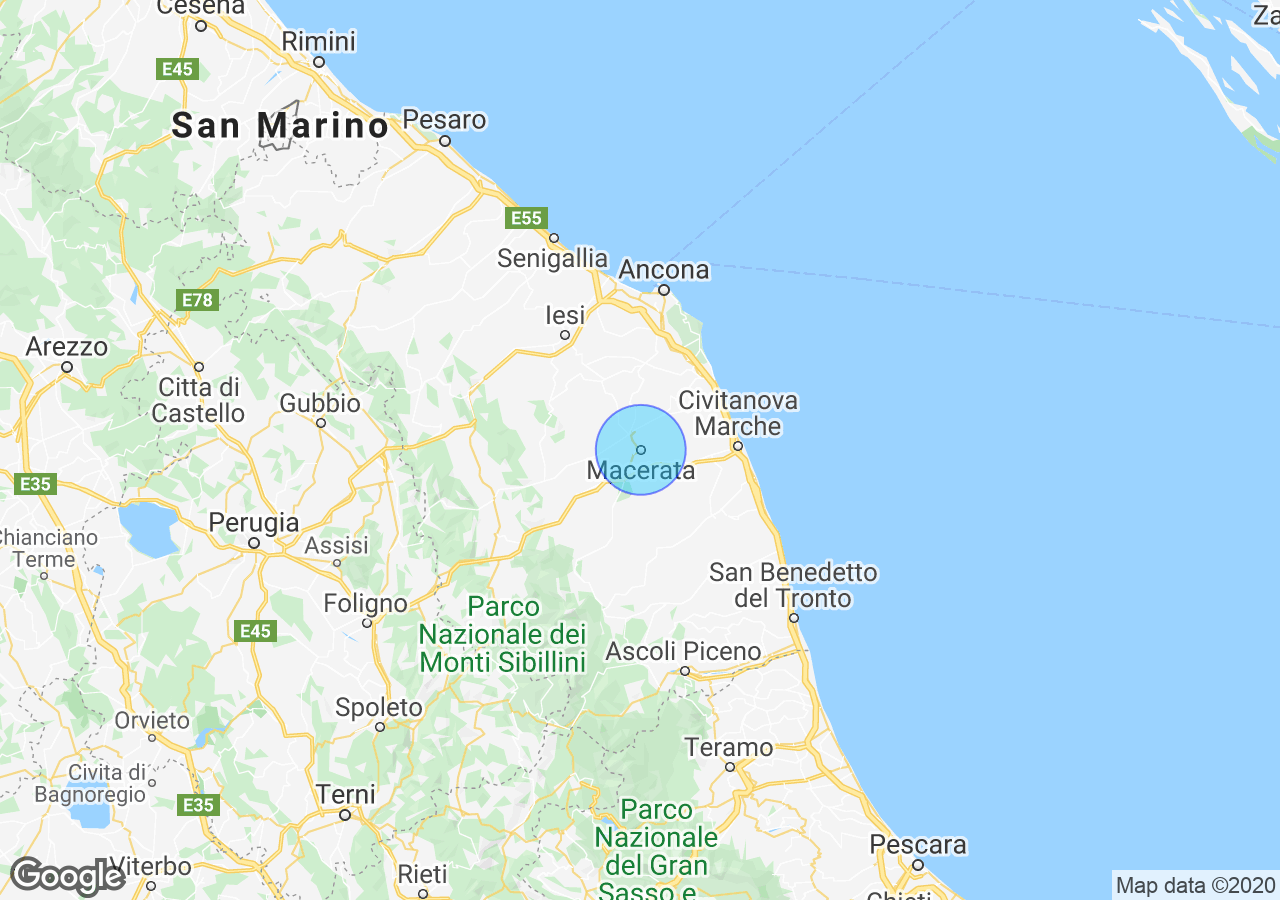 Top Experiences in Marche
Best places to stay in Marche
Properties for sale in Marche
What others are saying about Marche
Can anyone recommend a chimney sweep in the Fermo region of Marche, ideally between Amandola and Comunanza?
Dear community,
We are currently looking into buying a property just outside of Macerata. Does anyone know of a good English speaking solicitor in the area as our Italian is very basic? 
Thank you