Blueberry Yogurt Ice Cream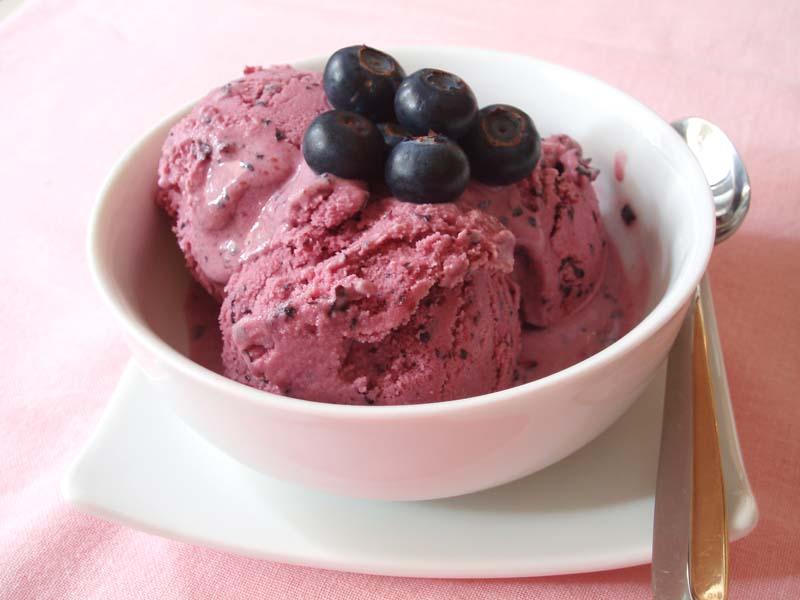 Gelato di yogurt e mirtillo
This delicious blueberry cream could easily be eaten simply chilled or transformed into an attractive mousse by adding a little whipped cream and gelatine and leaving to chill.
Summer fruits like blueberries, raspberries, blackberries and strawberries are all flavours that complement the tartness of natural yogurt and are the perfect partners in this surprisingly rich ice cream.
Choose the fruit you prefer or the one that's in season in your area.
(serves four people)
Ingredients
mixed berries
for decoration
Instructions
Keep all ingredients well chilled until you are ready to prepare the ice cream.
Whiz the blueberries briefly in a food processor until all the whole berries have been broken up. Place fruit puree in a bowl and add 75 g of sugar and two tablespoons of the honey and stir well.
Slowly stir in the cold yogurt and cream until they are well incorporated into the fruit. Test for sweetness and add more honey if desired. Spoon mixture into an ice cream machine and freeze according to manufacturer's instructions.
When finished, the ice cream will be soft but ready to eat. If you prefer a harder ice cream, spoon into a container and place for a short time in the freezer before serving. Garnish with a handful of assorted berries and a dusting of icing sugar.