Pasta with Jerusalem Artichokes: Pasta con Topinambur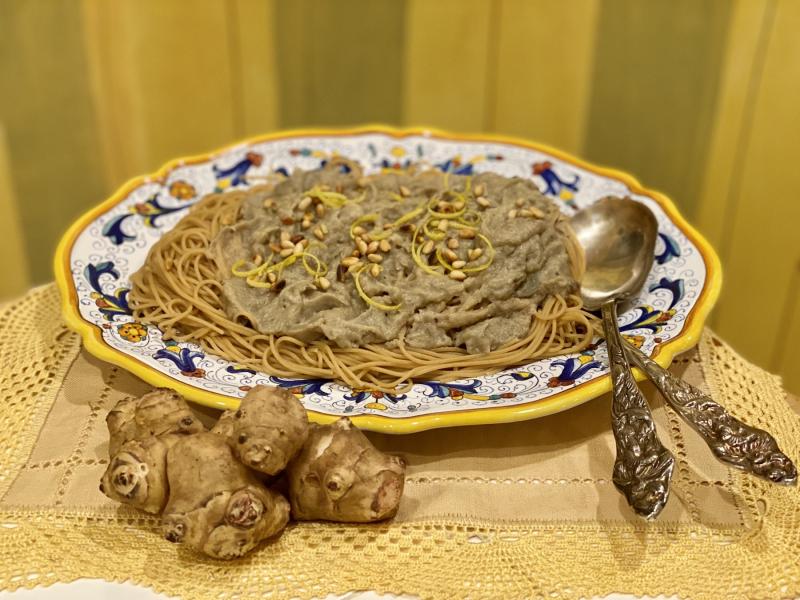 Jerusalem artichokes made their way into Italy in the 1600s, and like the other New World foods, corn, tomatoes and chocolate, were quickly incorporated into fabulous regional dishes. Jerusalem artichokes are especially popular in Piedmont, where they are a key ingredient in the area's famed bagna cauda, as well as many risotto and pasta dishes like this one.
The Jerusalem artichoke's sweet, nutty flavor pairs well with hearty whole-grain pasta like whole wheat or farro pa
This is Premium Content
Subscribe today for unlimited access to all our exclusive Italy intel and much more...
...for less than the cost of a cappuccino a week!