Pasta with Sausage and Black Figs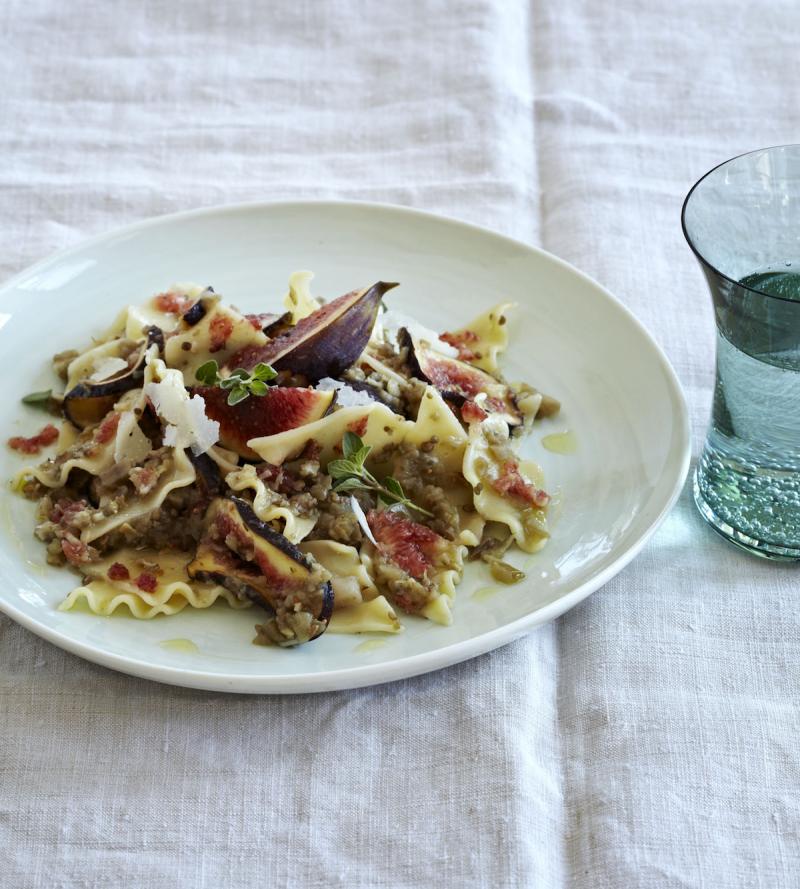 Figs, with their jam-like sweetness, add pizzazz to the sausage, building a smoky, and deeply satisfying pasta dish. This recipe is from Caneva, a community in Friuli Venezia Giulia, a region in northern Italy renowned for its delicious black figs, figo moro. 
The area's climate combined with the soil's particular minerality creates one of Italy's most highly sought-after figs, rich in flavor and with a soft, delicious skin. The figs are characterized by their exceptionall
This is Premium Content
Subscribe today for unlimited access to all our exclusive Italy intel and much more...
...for less than the cost of a cappuccino a week!