Affogato al Caffè : Italy's Effortless Coffee Dessert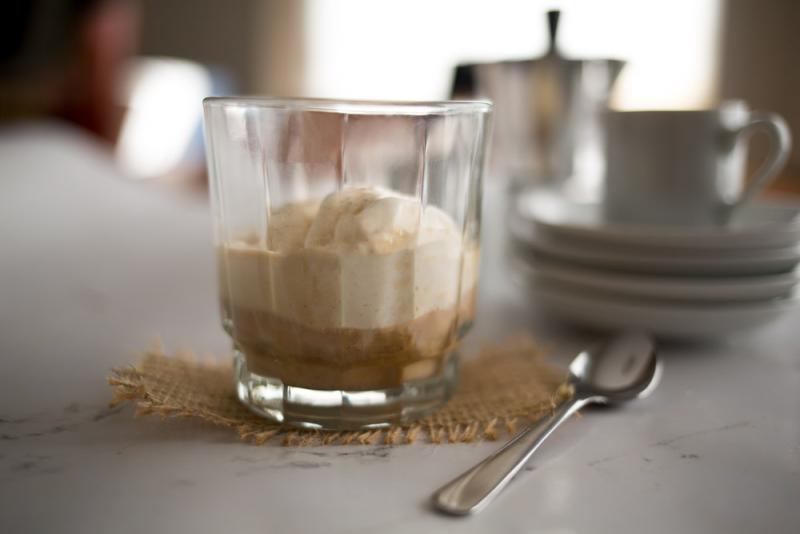 If you are looking for a beautiful and effortless Italian dessert, Affogato al caffè is your go-to solution. It's made with a scoop or two of gelato drowned (affogato) with a hot shot of espresso. The steaming coffee (caffè) slowly melts the creamy gelato resulting in a kind of adult milkshake. To make this dessert even sassier,  add a splash of amaretto, a sweet Italian liquor that originates from Saronno, Italy and tastes of almonds. 
Serves:1
Ingredients
gelato
1-2 scoops of vanilla gelato or ice cream
Instructions
Put the vanilla gelato or ice cream into a glass. Top with the hot espresso and enjoy immediately. You can use regular or decaf espresso.