Bread Crumb Chocolate Cake: Torta di Pane e Cioccolato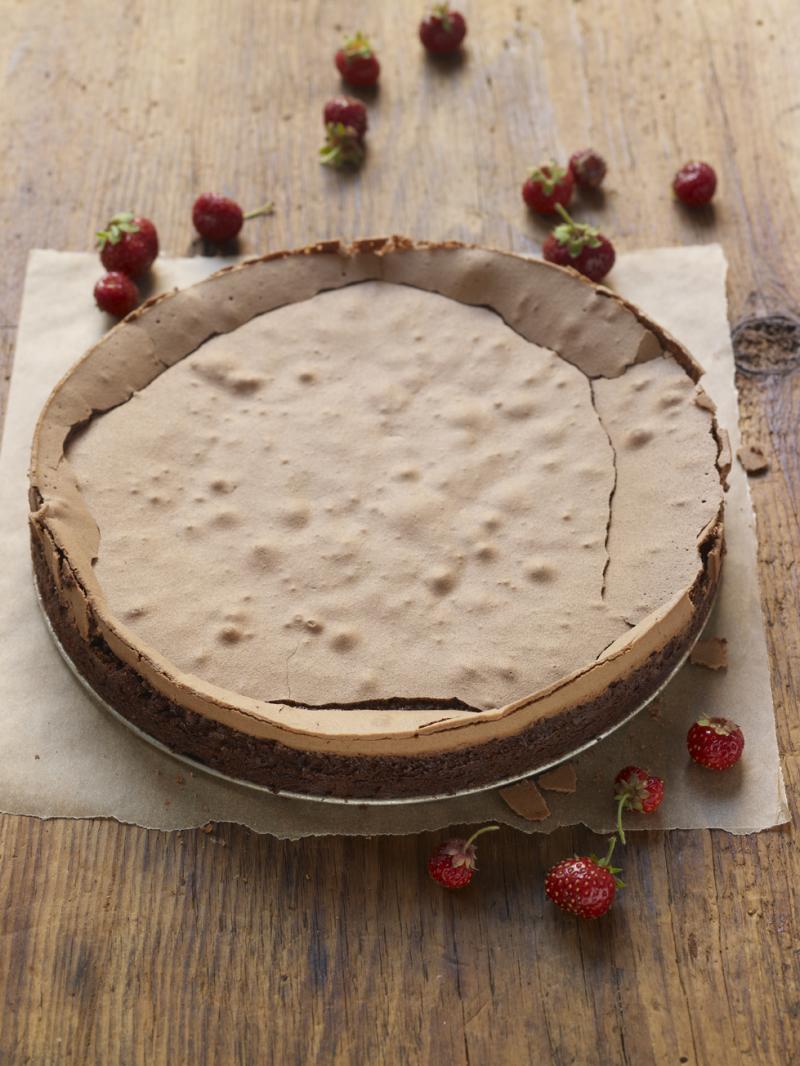 Craving cake but don't have flour or sugar? Not a problem. This classic Italian cake is made with bread crumbs and left over cookies!  
 
"Don't waste anything in life, especially in the kitchen," is a favorite saying among Italians.  One of the things never wasted in Italy is stale bread. It's grated over spaghetti, added to meatballs, toasted with garlic as a topping for fish or grilled veggies. Breadcrumbs are also used in dozens of desserts in Italy. Italians sprinkle them under piecrust to make it crisper and on cake pans to keep cakes from sticking.
This wonderfully rustic cake has a pleasingly grainy texture.  The breadcrumbs turned out to be a wonderful canvas for dark chocolate. Just like bread and chocolate, but as cake. Made entirely in a food processor, this dessert takes only minutes to make.  A perfect dessert for these difficult times, when it's even more important than ever for ways to improvise with ingredients on hand. 
I like the hint of bitter almonds from the amaretti cookies but you can substitute any cookies you have in your pantry. You can even mix different types of cookies. 
Recipe courtesy of Olimpia Apogeo, a pastry chef in Bologna 
Serves 12
 
Ingredients Sections
Cookies, such as amaretti: 7 ounces
Unseasoned breadcrumbs: 7 ounces, about 1 1/3 cup
Dark chocolate: 7 ounces, chopped
Heavy cream: 1 1/2 cups
Eggs: 3 large
Rum: 1/4 cup
Baking powder: 1 1/2 tablespoons
Confectioners' sugar: For decoration
Instructions
Preheat the oven to 350 degrees F. Butter a 9-inch cake pan.
Grind the cookies in a food processor until they resemble coarse sand. You'll get about 1 3/4 cups. 
Add the breadcrumbs and chocolate to the food processor and process until the chocolate is finely chopped and the entire mixture resembles coarse sand. 
Add the cream, eggs, rum and baking powder and process until well combined.  The dough is very thick and dense. Spread the mixture evenly into the prepared pan and bake for about 35 minutes until the center is firm to the touch. Do not over bake.
Serve at room temperature topped with confectioners' sugar.