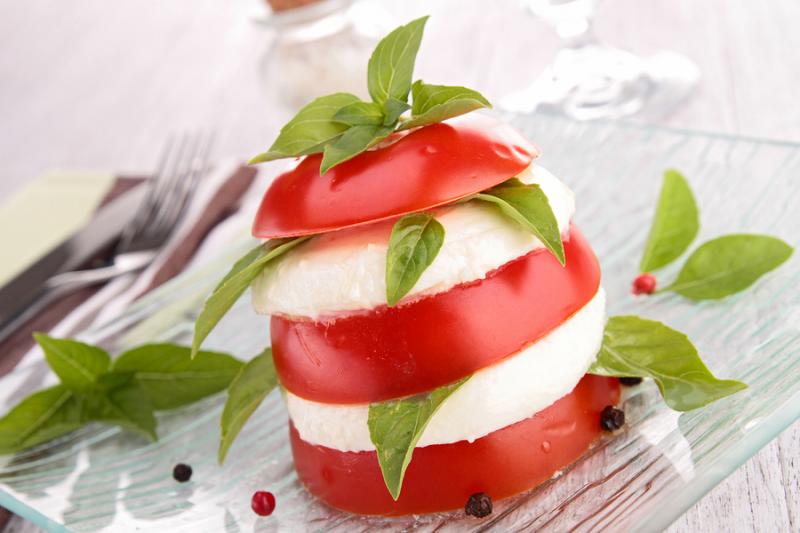 With its distinctive red, white and green tricolore ingredients, Insalata Caprese literally flies the flag for all Italian salads. Serves 4.
Ingredients
4 buffalo mozzarella
250 g each
dry oregano
1 table spoon
extra virgin olive oil
8-10 spoons
Instructions
Mix the extra virgin olive oil with the oregano and a pinch of salt in a small bowl, then set aside. In the meantime, wash and dry 4 tomatoes, then cut each one into ½ cm thick slices; set aside the top parts with the stem and discard the bottom of each tomatoes. Drain the mozzarellas and cut them into ½ cm thick slices too. Finally you can start composing the "Caprese towers" putting the first slice of tomato in the middle of a dish, then add one/two basil leaves and drizzle with the oil and oregano mixture, continue alternating slices of tomatoes and mozzarella, dressing each one with the oregano olive oil and basil leaves, then finally cover with the tomatoes' tops.