Creamy Sprouted Lentil Soup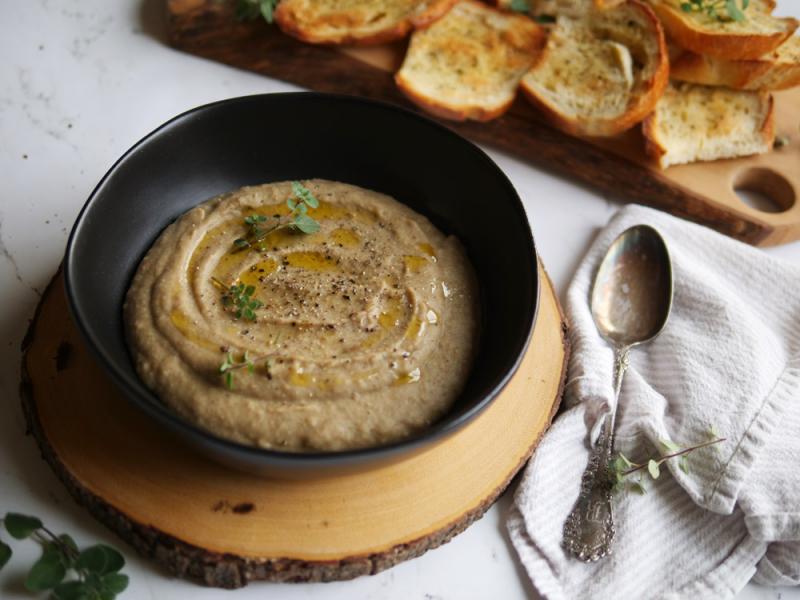 In Italy, lenticchie (lentils) are traditionally enjoyed during a New Year's Eve dinner to welcome luck and prosperity. They are said to represent the coins soon to befall those who consume the dish before the coming year. Lentils are also eaten at the beginning of the year for their detox benefits after weeks of holiday overeating. This protein rich pulse is high in fiber which aids in digestion and reduces stomach bloating. 
This particular recipe has only a handful of ingredients. Sprouted lentils are not only quick to cook, they're more easily digested, allowing you body to absorb more vitamins and minerals. (Other lentils can easily be substituted; just follow the cooking time on their package.)
There are even festivals dedicated specifically to this mighty pulse, one of the most well known taking place each September in the town of Santo Stefano di Sessanio in the southern region of Abruzzo. Attendees pay homage to this humble legume that is a part of Italy's cucina povera or peasant cooking and is a staple in many delicious traditional soup, salad and pasta dishes. Regardless of your reason for eating lentils, they're good for the palate, waistline and wallet.
Serves: 4
Ingredients
extra virgin olive oil
2 tablespoons, plus more for garnish
celery
1 stalk of celery, finely diced
lentils
2 ½ cups (225 g) sprouted lentils (or other lentils)
hot water
6 cups boiling water
Instructions
In a medium sized pot, heat the extra virgin oil over medium then add the diced shallot, carrot and celery. Saute' for 8-10 minutes. Add the sprouted lentils, boiling water and cook according to package instructions until tender (about 5-10 minutes for sprouted split lentils). Season with salt and pepper to taste. Using a hand immersion mixer, blend until smooth. Add more water, if needed, to arrive at the desired consistency. Serve with a swirl of extra virgin olive oil, freshly cracked black pepper, fresh herbs and toasted bread. Buon appetito!