Friselle Bread and Tomato Salad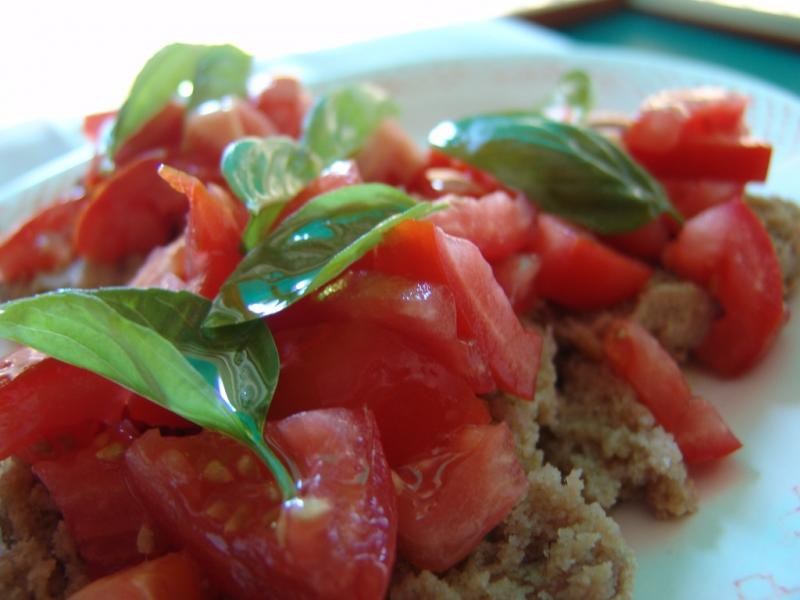 Friselle are a kind of dry bread made in Puglia with durum wheat and barley . They are made in the shape of bagels, then they are baked, cut in half horizontally and baked in the oven again, so to become crisp. Most recipes call for the friselle to be first soaked in water and then seasoned with garlic, fresh tomato and excellent extra virgin olive oil. For the more daring you can add, artichokes, capers, anchovies or lampascioni (Apulia wild onions...)!
(serves four people)
Ingredients
Friselle
4 wholemeal friselle
extra virgin olive oil
4 tbsp
Instructions
Soak Friselle (or hard stale bread if you cannot find them in your area) for a couple of minutes in a bowl of cold water before using. Break them into chunks and place in a serving bowl. Add the chopped tomatoes, crushed garlic, basil and oregano and mix well. Season with a generous pinch salt and dress with the vinegar and extra vergin olive oil. Either serve immediately or keep chilled until ready to eat.