How to Make Great Eggplant Parmigiana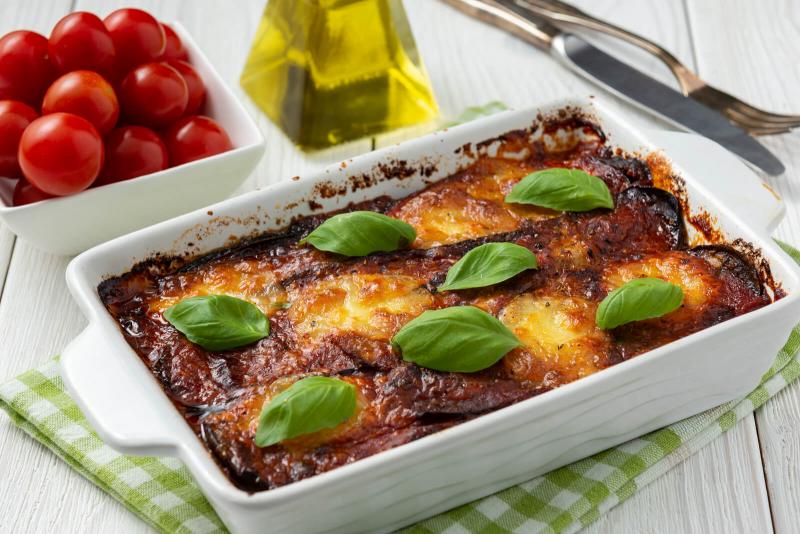 During our years running Tours with Espressino Travel we've lost track of how many time guests have told us they don't like eggplant, only to witness their minds change once they try the Parmigiana di Melanzane of the Salento, the southernmost tip of Puglia's peninsula.
Even though Parmigiana is popular across the Italian south, there's something particularly magical about the Cucina Salentina version of the dish that goes beyond the sun-kissed, flavor-packed locally grown eggplants. With every bite you can taste hundreds of years of history.
As one of Italy's poorest regions, the people of the Salento had to constantly invent creative techniques for adding texture and flavor to dishes without costly ingredients. Meat and eggs were luxuries saved for special occasions, or sold and traded to support families. In the agricultural deep south of Italy, the Salentini were surrounded by an abundance of fresh produce that became the hero of their cuisine, as vegetables were re-imagined into creative, hearty and intensely flavorful dishes. That's the essence of eggplant parmigiana: the family-friendly one-tray meal perfect for both vegetarians and carnivores alike.
Serves 4-6 people 
Ingredients
Medium aubergines (eggplants)
3-4 eggplants (about 750g)
mozzarella
300g fresh Mozzarella or Scamorza
Parmigiano Reggiano
100g grated
garlic cloves
1 clove of garlic, halved with center germ removed, and/or one small onion, halved (see Note 1)
Peanut Oil
Peanut oil or olive oil, for deep frying
Instructions
Make the Sauce:
In a pan, heat two tablespoons of olive oil and the garlic and/or onion, cut side down. Once fragrant, add tomato passata (see Note 2) and some fresh basil leaves and leave to cook while you prepare the rest of the dish. You don't want the sauce to be too reduced, so keep a close eye on it. If it is getting too thick, reduce the heat and cover. 
Prepare the Eggplants:
Wash the eggplants, cut off the ends and slice them into 1cm-thick discs. If using older eggplants, lightly salt and let stand for a few hours to remove any bitterness and drain them on paper towels. Heat a pan with enough oil to deep fry the eggplants. Season the eggs with salt and pepper and
beat. Dredge the eggplant slices, first in flour and then in the beaten eggs. Deep-fry until golden brown.
Assemble and bake the Parmigiana:
Preheat oven to 180°C/355°F. In a baking dish pour some tomato sauce on the bottom and place the first layer of fried eggplants, overlapping them slightly. Spread over chopped mozzarella, Parmigiano Reggiano, fresh basil, and more tomato sauce. Cover with another layer of eggplants and continue layering the same order until you finish your ingredients, ending with eggplants, a generous amount of tomato sauce and Parmigiano. Bake for 25-30 minutes, until you see a crust on the top. Delicious served hot, warm or even at room temperature. Better still the day after! 
NOTES
1. Typically in the Salento, onion and garlic are not used together as there is a belief that their strong flavors clash and mask the natural flavors of the food. They are also considered to be indigestible together. However, both can be used together if preferred (just don't tell the Salentini).
2. Fresh tomato passata (also called strained tomatoes) is preferable, but you can also use a good brand of prepared passata, or crush whole peeled tomatoes with your hands and add to the sauce. Always try to buy good 100% Italian tomatoes. 
Recipe provided and sponsored by Gianna Greco of Cooking Experience Lecce, official cooking school of Espressino Travel's Puglia Tours, and an expert on the food and wine of the Salento (as seen on TV in Italy and internationally).