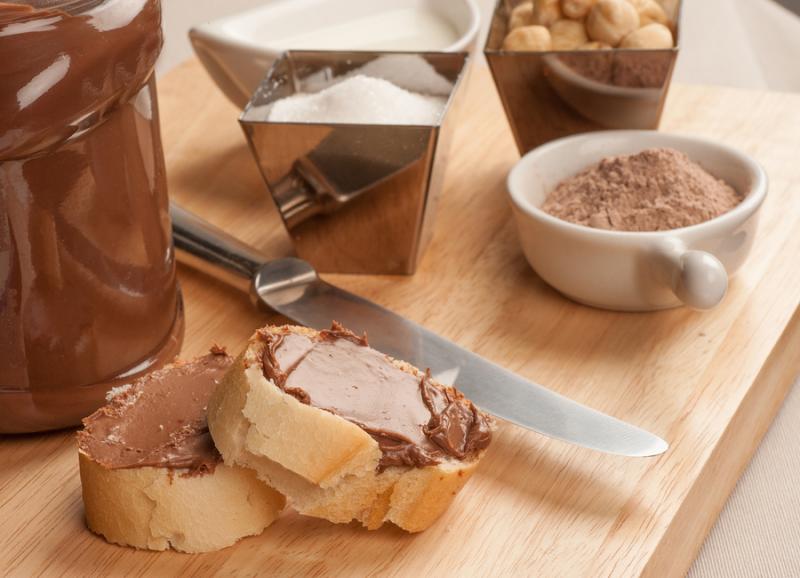 Instructions
Grind the hazelnuts and the sugar until you get a fine powder, then add the chocolate into small pieces and blend for ten seconds more.
Melt the mixture bain-marie for ten minutes (do not boil) adding butter and milk and stirring constantly.
When it turns into a nice cream, place it immediately in jars. It keeps in the refrigerator for about ten days and is delicious with cakes or as a healthy snack for children.