Linguine with Colatura di Alici and Erbe di Campo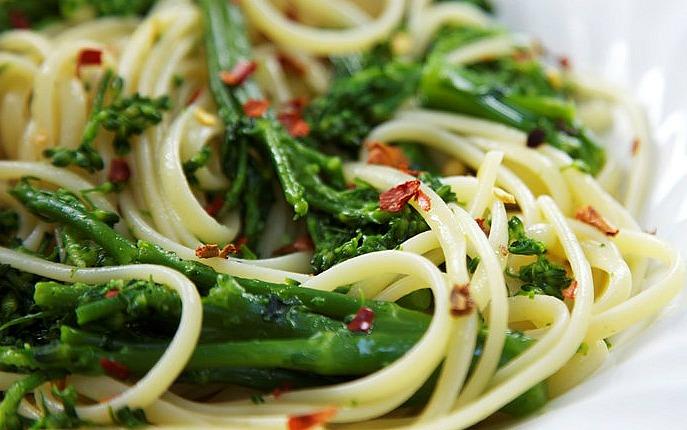 Ingredients
extra virgin olive oil
4 tbsp
Instructions
Wash and clean the greens, leaving them in cold clean water for 10 minutes and then rinse away any remaining grit. Chop the greens into 2-inch wide ribbons and set aside.
In a large pan, sautè the garlic in olive oil until lightly golden, add the greens and season with salt. Cook on a medium heat until the greens are wilted, then remove the pan from the heat.
Place a pot of salted water on the stove and bring to a boil. Add the pasta and cook until al dente.
Once the pasta is cooked, drain it and add it to the pan with the  greens. Toss the pasta and greens over a low flame, add the colatura and toss again to coat the pasta evenly.  Add a couple of ladle of  pasta cooking water, if needed, for both seasoning and to create a creamier sauce. Serve hot with chili flakes!