Melon Cups with Summer Fruit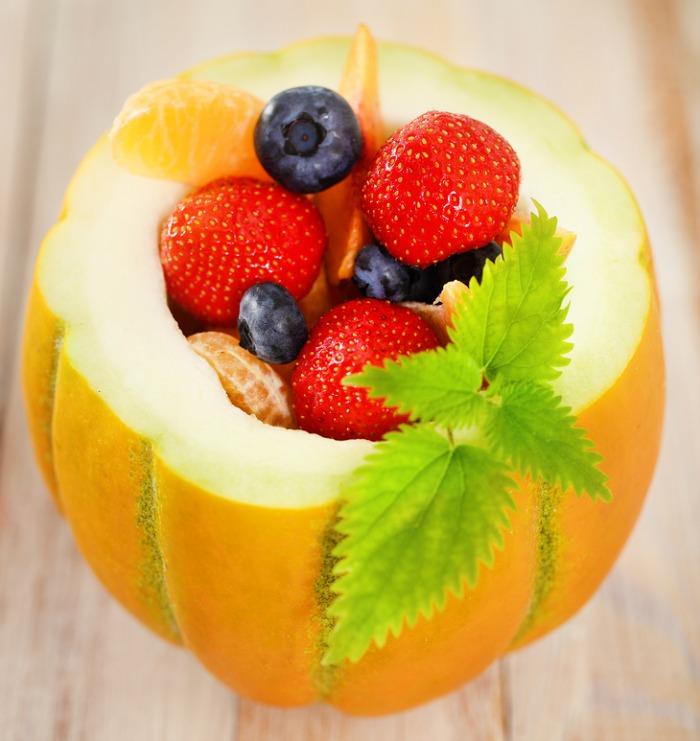 Recipe by Gaetano Naclerio
(serves four people)
Ingredients
cantaloupe melons
2, chilled
cherries
(or raspberries) 100 g
lemon juice
1 tbsp freshly squeezed
Instructions
Place the blackberries, blueberries, cherries and strawberries in a large bowl of cold water and rinse gently, being careful not to bruise the fruit. Drain them well and place in a bowl, chopping the strawberries before adding. Mix in the lemon juice, sugar and melon vodka and leave in fridge for two hours.
Just before serving, halve melons and clean of seeds. (If you open melons too far in advance, the cut flesh tends to dry out slightly.)
Pile the summer fruit inside the melon halves and distribute the fruit juice left in the bowl equally between them.
Serve.
To be honest, any seasonal fruit is perfect for this dessert, so don't feel restricted by the particular choice used here!