Peaches in White Wine with Ice Cream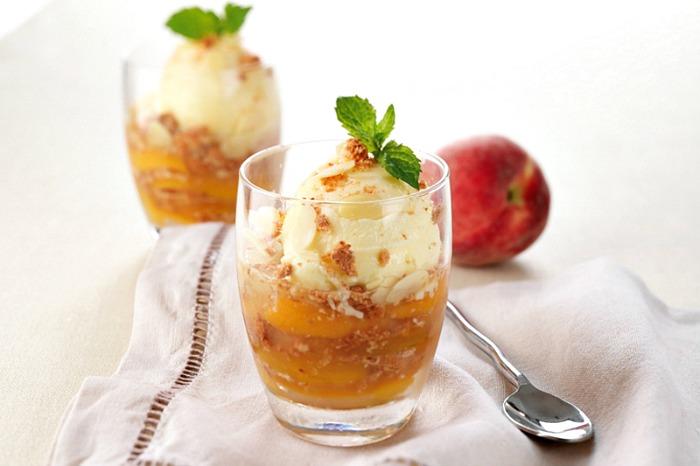 Ingredients
vanilla ice cream
4 large scoops
Instructions
Blanch the peaches in boiling water for 1 minute, then skin, stone and slice them thickly.
Put the peach slices in a bowl and sprinkle with the sugar. Mix together then cover them with the white wine. Add the mint and put in the fridge for 1 hour so the flavours have time to develop.
Remove the peaches from the fridge and drain. Arrange the fruit in 4 individual serving bowls, cover with ice cream and drizzle over any remaining wine to serve.