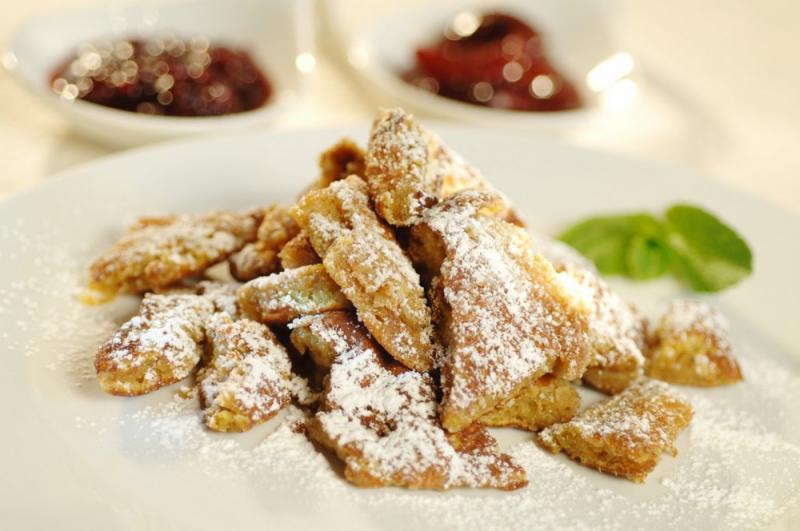 Instructions
In a pan, caramelize 30 grams of butter with two spoons of sugar, add milk and let simmer until the caramelized sugar has completely melted. Turn off, and, stirring, add the chestnut purée.  
Whisk the egg yolks with the rest of the sugar and the mixture above. Whip the egg whites and mix with the rest. 
Heat some oil in a pan, pour the mixture and cook until golden on both sides. End the cooking by putting five minutes into a pre-heated oven. Sprinkle with confectioners' sugar and serve immediately.
You can serve with vanilla ice-cream and blueberry jam.