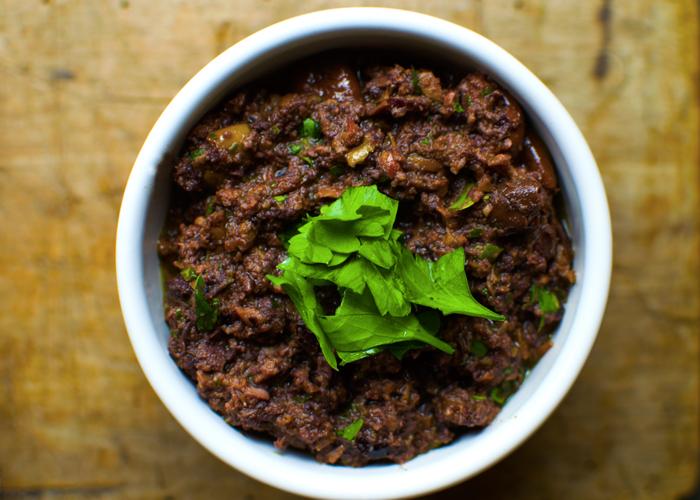 Taggiasca is the Italian name of the Cailletier cultivar of olives primarily grown in Southern France and the Italian region of Liguria. In fact, the name Taggiasca derives from Taggia, a small Italian city located near the Ligurian coast. These small olives range from a greenish-brownish-purple to a brownish-black color and have a meaty texture and a sweet fruity and mild flavor. The Taggiasche olives are cured in a sea salt brine and fermented for up to five months. They are often eaten whole, ground into a spread, mixed into breads, topped on fish and pasta or pressed into oil. Their varied use makes them a popular ingredient in Italian cooking.
Ingredients
extra virgin olive oil
6 tablespoons
taggiasche olives
12 ounces (drained)
fresh lemon juice
2 tablespoons
Fresh parsley
1 cup loosely packed
rustic bread
1 loaf, sliced
Instructions
Add the extra virgin olive oil, taggische olives, lemon juice, minced garlic and parsley to a food processor and blend for 20 seconds for a chunky pesto or longer for a smooth spread. Add more extra virgin olive oil if needed to arrive at the desired consistency. Serve with toasted bread and garnish with additional chopped parsley.