Tuscan Soup with Vin Santo: Ginestrata Toscana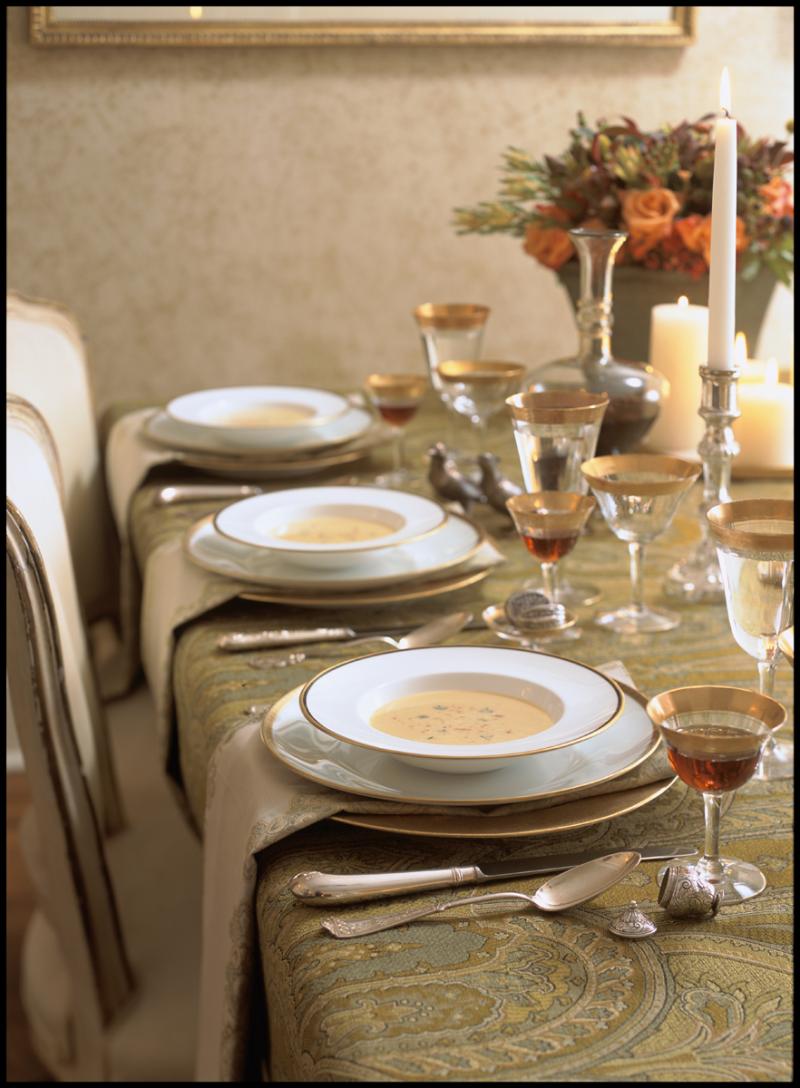 Don't underestimate this marvelous recipe just because it's simple to prepare. Yes, it has only a few ingredients and yes, it takes only minutes to make, but your taste buds won't know that. 
The key is vin santo, "holy wine," a lovely amber-colored wine made from Malvasia and Trebbiano grapes, beloved for its intense flavors of caramel and hazelnut.  Vin Santo adds a wonderfully rich taste to this velvety smooth soup, which gets its name—Ginestrata—from the yellow ginestra (broom) flower. 
This is a traditional soup of the Chianti province in Tuscany that dates back to the Renaissance as can be guessed from the soup's wonderfully sweet and spicy hints of cinnamon, nutmeg, and sugar.  In fact, in the past, this recipe was used as a sort of medicine for the sick or wounded as the ingredients- egg yolks, sugar, and vin santo- were thought to be especially health-giving and restorative.  And of course, chicken broth has long been a grandmother's secret weapon to cure colds.
Centuries ago, it was often prepared by the groom's mother to give to her new daughter-in-law to welcome her new home and given to the newlyweds to allow them to "recover" after their wedding night! 
Serves 4
Ingredients Sections
Egg yolks: 4
Chicken stock: 2 cups, best quality
Vin santo wine: 3 Tablespoons
Unsalted butter: 3 tablespoons
Ground cinnamon: 1/2 teaspoon
Sugar: 1 teaspoon
Salt and pepper: to taste
Grated nutmeg. To taste, preferably freshly grated directly into each bowl
Fresh thyme. As garnish, optional
Instructions
In a medium saucepan, off the heat, whisk the yolks, stock, and Vin santo until creamy smooth.
Simmer the mixture, whisking constantly, until warm about 15 minutes. Do not bring the soup to a boil or the yolks will curdle.
Once the soup has reached the desired serving temperature whisk in the butter, cinnamon, sugar, and salt and pepper to taste. 
Serve topped with a pinch of freshly grated nutmeg and a sprinkle of thyme, if using.