Tirano (Lombardy)
Tirano is a town in Valtellina, in the province of Sondrio in northern Italy. The river Adda flows through the town. Located nearby is the Catholic shrine of the Madonna di Tirano, a major tourist attraction dedicated to the appearance of the Blessed Mother to Mario Degli Omodei on September 29, 1504, an event religious pilgrims credit with ending a pestilence. The Museo Etnografico Tiranese (MET) is an ethnographic museum and located nearby the Basilica Madonna di Tirano in an 18th-century Palazzo, the Casa del Penitenziere (Penitent's House). The museum of Palazzo Salis in the old town of Tirano is an example of the use of trompe l'oeil to create the illusion of architectural features.
What you can't miss in Lombardy
Where is Tirano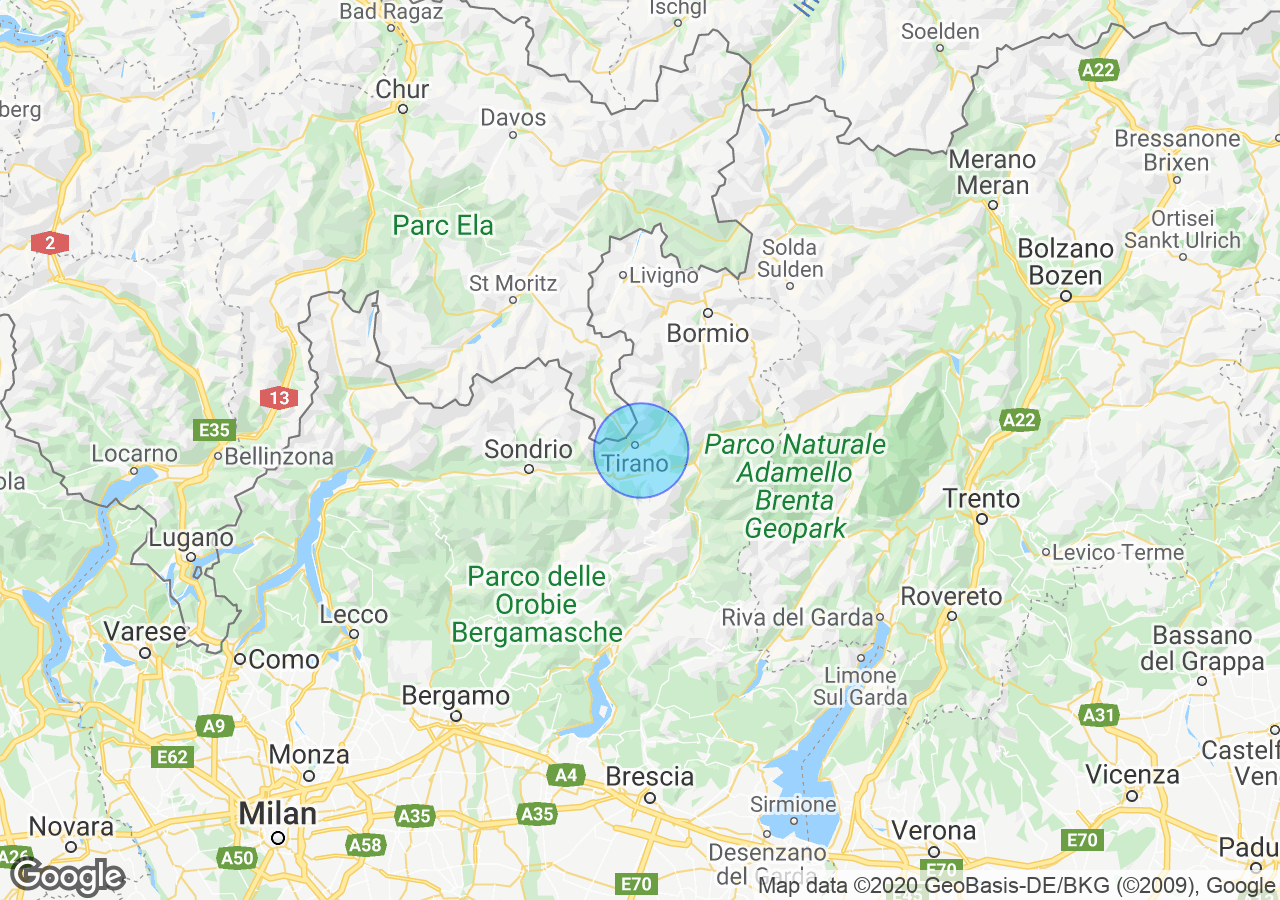 Top Experiences in Lombardy
Best places to stay in Lombardy
Properties for sale in Lombardy
What others are saying about Lombardy
Noise from works
Can anyone advise how we get the work in the next apartment stopped?
English Speaking Agent north of Milan.
Would anyone have a realtor to recommend in the area around Varese or Bergamo?
Italian agencies are not being very responsive. We are cash buyers looking at 100k end of market for renovation.