Recipe of the Week: Frico from Friuli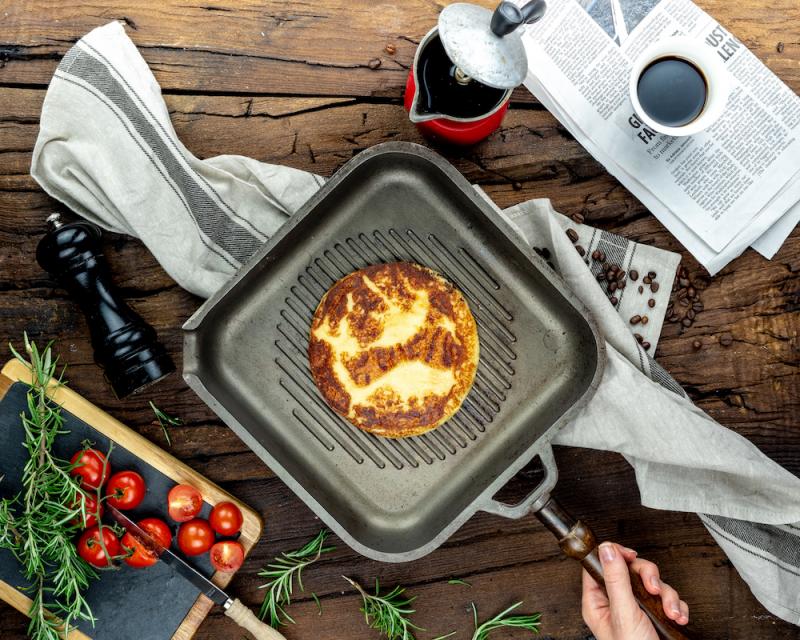 Frico is a typical dish from from the region of Friuli-Venezia Giulia. Frico croccante or "crunchy Frico" is made with only cheese—most often Montasio—and is fried in hot oil. Frico di patate is a soft version made with potatoes and Montasio cheese and is cooked like a frittata. Onions, herbs or even pumpkin are sometimes added to create interesting variations. This pheasant dish is rich and filling, and often served cut into slices as an appetizer or as a main course with polenta. I personally love it in the morning served as a savory pancake and topped with fresh veggies. 
Serves: 2
Ingredients
onion
1, peeled and grated
extra virgin olive oil
1 tablespoon
potatoes
1 large, peeled and grated
montasio
1 cup shredded Montasio cheese
salt and black pepper
to taste
Instructions
Heat the olive oil in a non-stick pan over medium heat then add the onion. Cook until soft and translucent stirring often, about 5 minutes. Now add the potatoes, stir well and continue to cook for 10 minutes. Stir in the cheese and season with salt and black pepper.  Continue to cook for 15 minutes, stirring often. 
Once the cheese has melted and the mixture is compact and homogeneous increase the temperature to medium high so that the bottom forms a golden crust. 
With the help of a plate, turn the Frico over and slide it back into the skillet on the other side. Continue cooking until the bottom is golden brown. Slide the Frico off the skillet and onto a serving plate.
Let cool slightly then cut into slices to serve. Buon appetito!