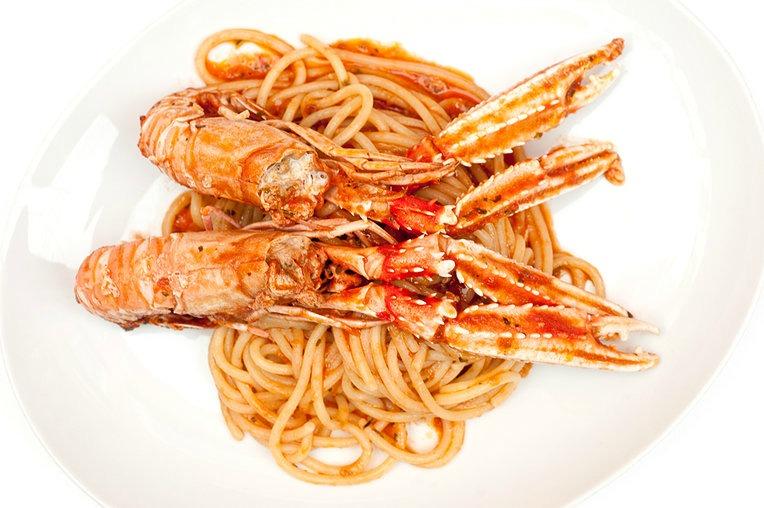 Instructions
Clean the scampi (carefully remove the black vein which would give a bitter taste), rinse briefly with cold water and dry with kitchen paper.
Sauté the garlic in olive oil and remove it as soon as it turns golden brown, then add the scampi, salt and pepper to taste. Add the white wine to the pan and let it evaporate, then complete the recipe adding the chopped tomatoes and the tomato paste, previously dissolved in hot water.
Lower the heat and let it simmer for a few minutes, until the sauce thickens.
In the meantime, cook the pasta al dente. Sauté briefly in the pan with the sauce and serve with chopped parsley and lemon zest.