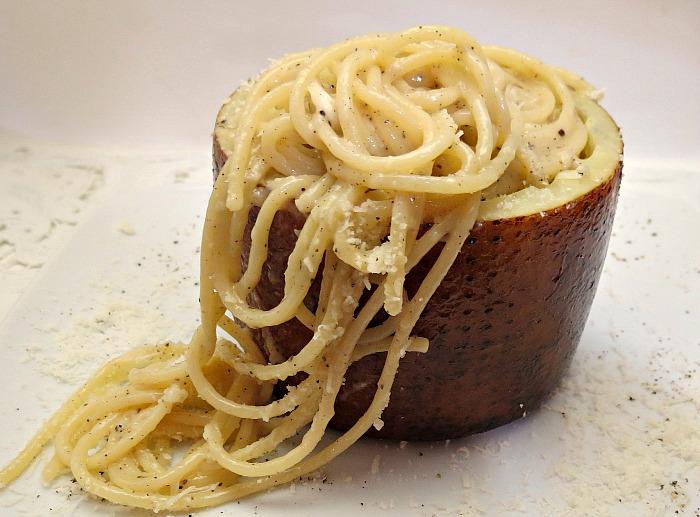 Ingredients
Parmesan cheese
100 gr, grated parmesan cheese
pecorino cheese
250 gr, grated pecorino romano cheese
extra virgin olive oil
4 tbsp
Instructions
In a large pan put butter, oil , crushed pepper, 5 tbsp of the  pasta's cooking  water and make a smooth emulsion using a  whisk on a low fire
Cook the pasta 2 minutes less than the usual cooking time,  pour it in the pan with the emulsion and stir cook until very creamy.
When you see the emulsion has been well absorbed by the pasta, add both kinds of greated cheeses and ground pepper,  turn off the heat.
If the tonnarelli are too dry add some more pasta's cooking water.