Cuneo (Piedmont)
Cuneo is a city in Piedmont, Northern Italy. It is located at 550 meters (1,804 ft) in the south-west of Piedmont, at the confluence of the rivers Stura and Gesso. It is located near six mountain passes Colle della Maddalena, Colle di Tenda, Tunnel of Tenda, Colle del Melogno, Colle San Bernardo, Colle di Nava, Colle di Cadibona. Surrounded by the snow-covered Alps and dominated by the Torre Civica Cuneo has several monuments and cultural sights. Piazza Galimberti, a vast, central square, is the point of departure for a visit to Cuneo Vecchia (or old Cuneo) with its arcades, lanes and monuments: the Cathedral, the former Church of St. Francis and the Civic Museum.
What you can't miss in Piedmont
Where is Cuneo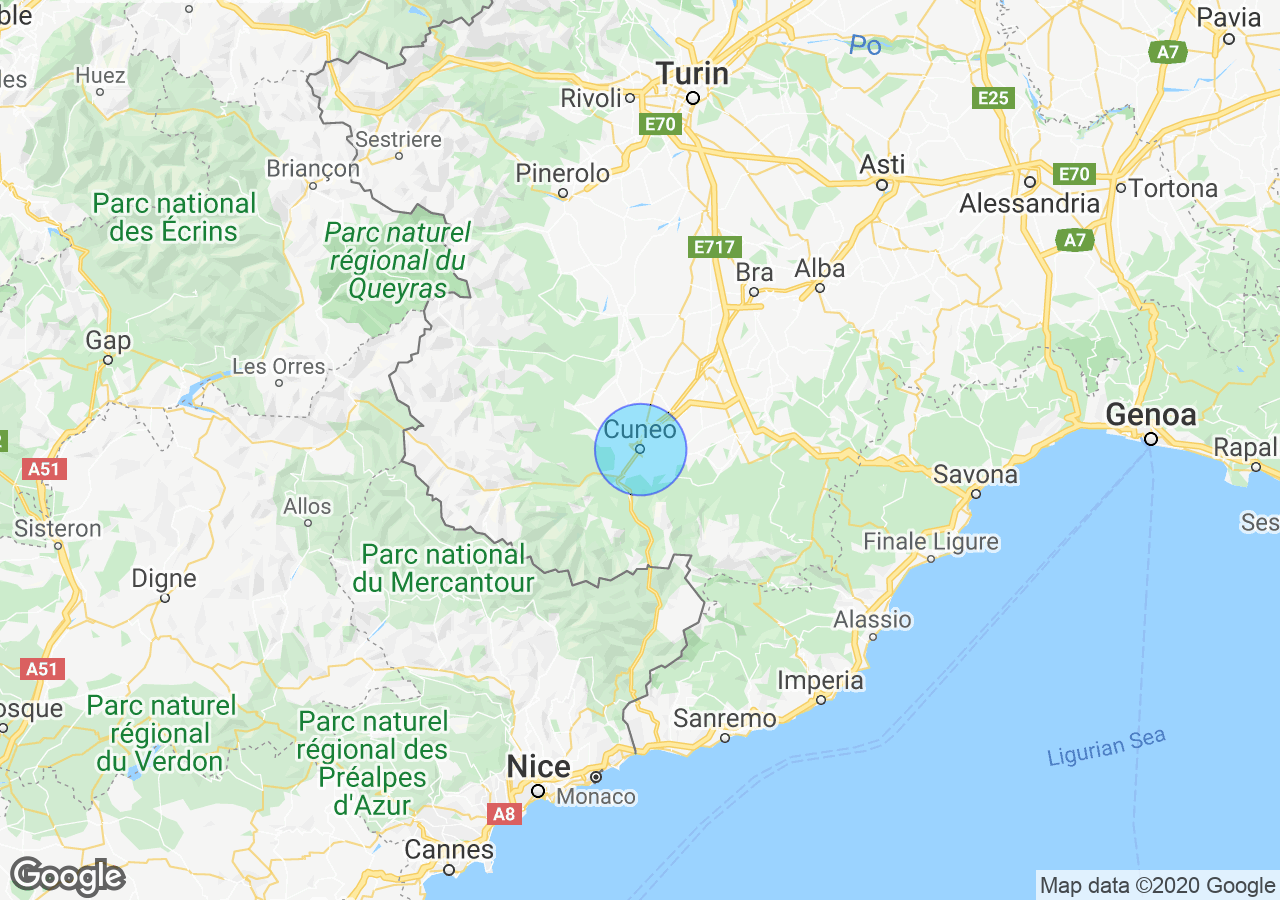 Top Experiences in Piedmont
Best places to stay in Piedmont
Properties for sale in Piedmont
What others are saying about Piedmont
Planning on being in Turin Feb18 and 19. Would really welcome any authentic Piemontese restaurant (piola) recommendations? 
My wife and I are from the US citizens and have recently purchased a property in Piedmont near Moncalvo. We are in the process of engaging a local architect to help us with the restoration and renovation of the property.
Permesso di soggiorno
Hi I find myself planning to stay in Italy for approx 6 months next year. I won't be trying to work there just visiting.
I understand that I require a Permesso di soggiorno however my wife has Italian residency and I own a house there.