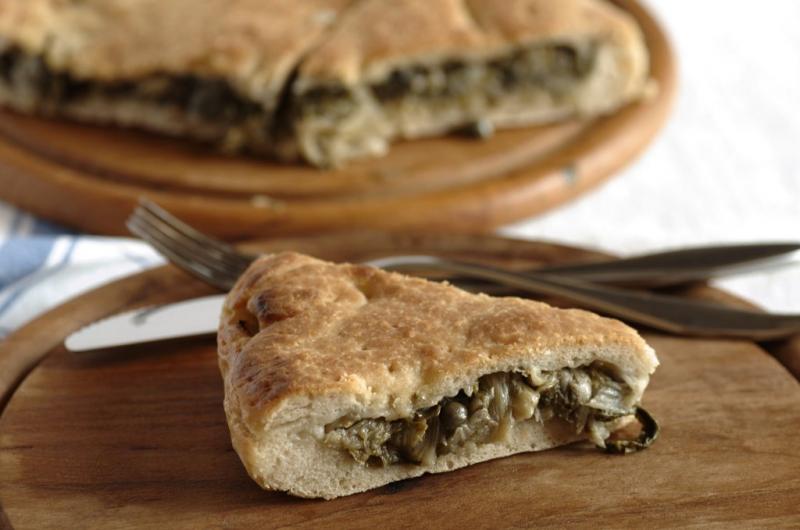 Ingredients
extra virgin olive oil
4 tbsp
tepid water
300 ml (approx.)
Instructions
To make the pizza dough: sieve flour into a bowl with salt. Make a well in the centre of the flour and add the 4tbsp olive oil. Melt the yeast in a little warm water and add to the flour with the rest of the water. Mix until all the flour has been absorbed then knead the dough until it is smooth and pliable. Cover, and leave to rise for two hours in a warm place.
In the meantime, remove the large stems from the escarole and wash well. In a pot of salted water, boil the escarole for ten to fifteen minutes until tender. Drain. Heat a little olive oil in a frying pan and add a clove of garlic just long enough to flavour the oil then remove. Add the escarole, capers and olives to the pan and cook until the mixture is fairly dry.
Roll the pizza dough out into a large rectangle and spread the escarole mixture on top. Starting with the edge of dough nearest you, roll the dough away from yourself to form a swiss-roll type shape. Place on a floured baking tray and cook in a preheated oven at 180°C for 30 – 40 minutes or until the surface is a golden brown colour.