Parracina Snails Ischia-Style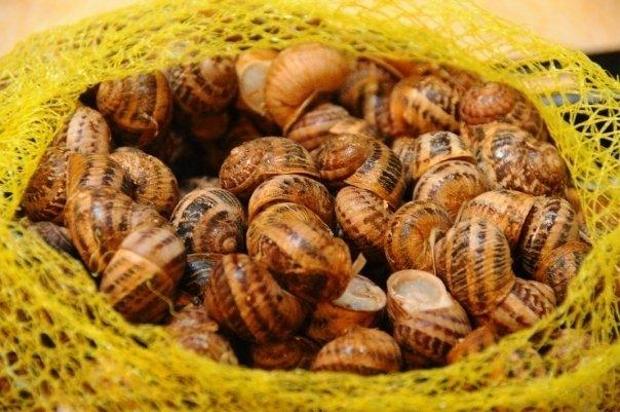 Lumache di "Parracina" all'Ischitana
(serves four people)
Ingredients
extra virgin olive oil
2 tbsp
parsley
a handful chopped
Instructions
Finely chop carrot, garlic, onion, and celery and lightly fry in the olive oil until vegetables begin to colour.
Add the snails and toss together for a few minutes.
Pour in the white wine and add the bay leaves, parsley, sage, chilli pepper and orange and lemon peel. After another couple of minutes add the tomato passata and a pinch of salt and leave to simmer for half an hour.
If the snails dry out too much as they cook add a ladleful of hot vegetable stock or water.
Divide snails between four small bowls and serve with freselle (twice baked bread) or some bruschette to soak up the sauce.