Castelfranco Veneto (Veneto)
Castelfranco Veneto is a town of Veneto, northern Italy, in the province of Treviso. The older part of the town is square, surrounded by medieval walls and towers constructed by the people of Treviso in 1211 (see Cittadella). The massive castle is noteworthy. Castelfranco Veneto was the birthplace of the painter Giorgione, and the Cathedral (1723) contains one of his finest works, the Madonna with St. Francis and Liberalis (1504), but more commonly called Pala del Giorgione. In the background, the towers of the old town may be seen. The painting was being restored in Venice, Italy; however, ceremonies were held for the return of 'La Pala' near the end of 2005. The Cathedral itself was designed by Francesco Maria Preti, over an ancient Romanesque church. Other art pieces include seven fragments of frescoes by Paolo Veronese.
What you can't miss in Veneto
Where is Castelfranco Veneto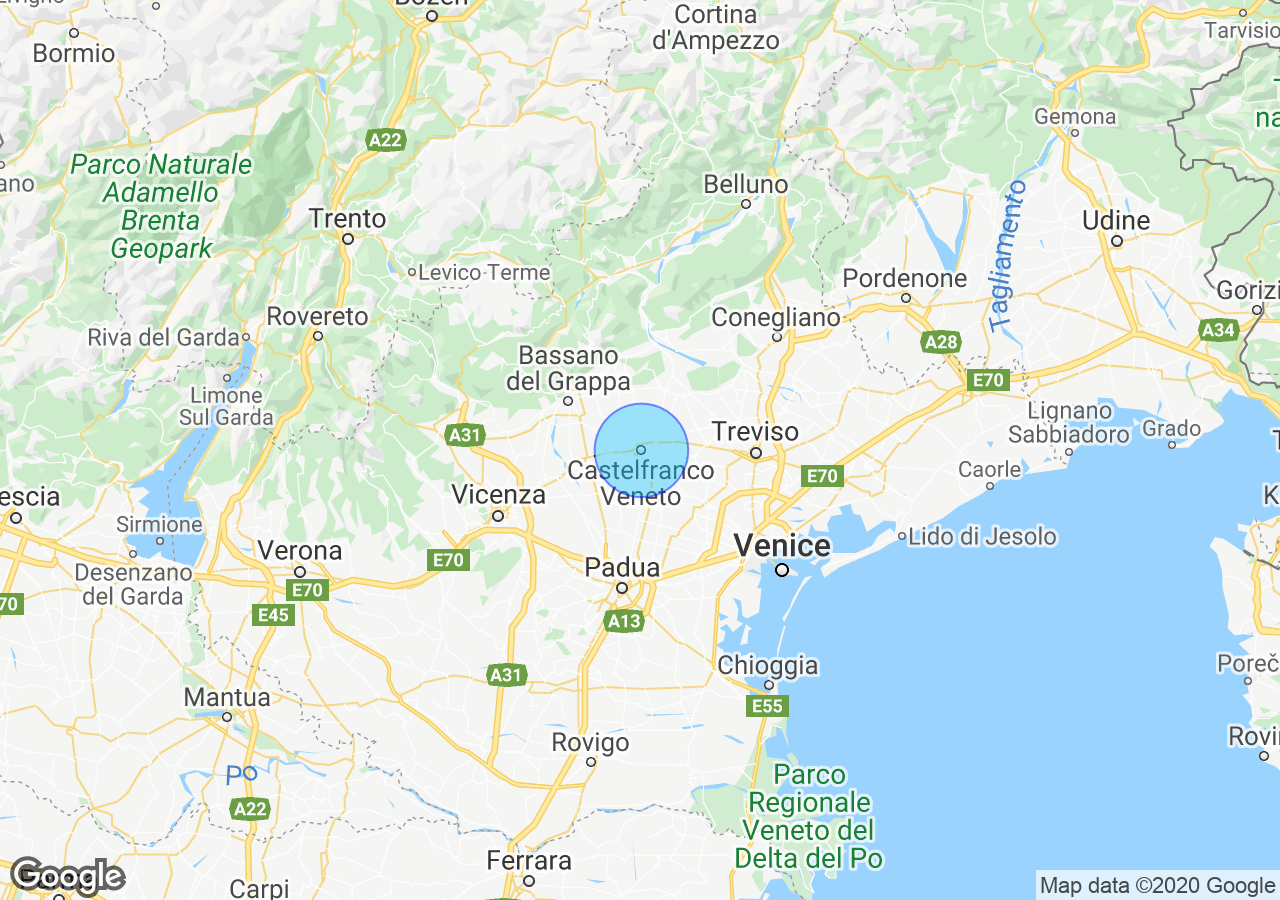 Top Experiences in Veneto
Properties for sale in Veneto
What others are saying about Veneto
When is the best time to visit Italy? 
Hi, brand new to this board so be gentle... does anyone have any recommendations for banks that will give UK citizens a mortgage in Italy?
is there a van from treviso to surrey to take back  clothing few kitchen stuff and personal belongings                 HiNeed to find man with van from trviso to surrey to take clothing,personal belongings ,wall pictures and crockery etc   /