Refreshing Summer Juice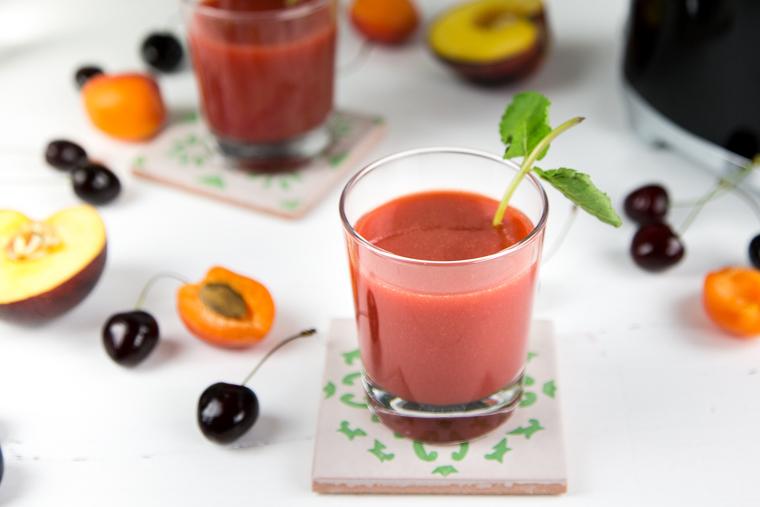 One way to beat the hot summer heat in Italy is with a refreshing homemade juice. Peaches are one of the most appreciated summer fruits and you'll find them often in fruit salads (macedonie), homemade tarts (crostate) and homemade juices (succhi fatti in casa). You'll find a large variety of peaches at Italian markets, from the common peaches that you find internationally, to regional specialties like the Pesca di Verona (Verona Peaches), an IGP (Indicazione Geografica Protetta) variety that is cultivated only around the city of Verona, located in the region of Veneto. 
Serves 2
Instructions
Remove the pits from the peaches, apricots and cherries. Slice. Run all of the fruit through the a juice extractor. Stir and pour into two glasses.