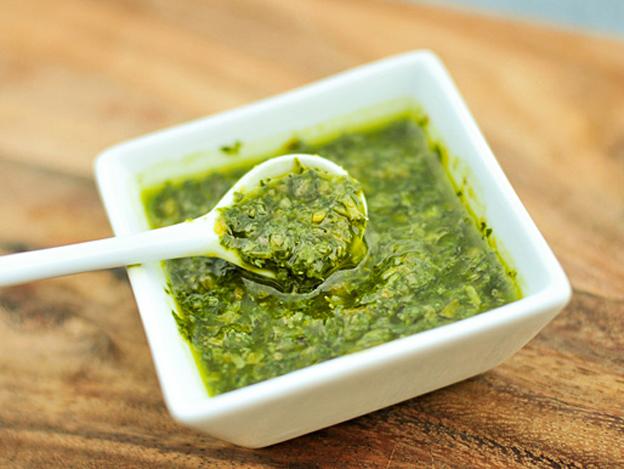 The Salsa Verde (green sauce), or Bagnet Vert, is a recipe from Piedmont which is usually served with Bollito, boiled meat, but it is widely used throughout Italy because of its simple preparation and full taste.
Ingredients
yolks of hard boiled eggs
2
extra virgin olive oil
100 gr
Instructions
Clean the parsley carefully washing under running water, dry and then chop really finely with a knife. Clean the garlic, wash the capers to get rid of excess salt and chop them with the anchovies until you get a paste. Meanwhile boil the eggs and shell them.
Remove the crust of the stale bread, chop it into cubes and sprinkle it with vinegar.
Then, halve the eggs and take only the yolk and pass them through a sift, then do the same with vinegar soaked bread to obtain a very fine mixture.
At this point mix the egg and bread mixture with the anchovy, garlic, capers and parsley paste. Mix well, incorporating the olive oil slowly, then taste and adjust with salt and pepper to taste.