Tintoretto: the Perfect Holiday Cocktail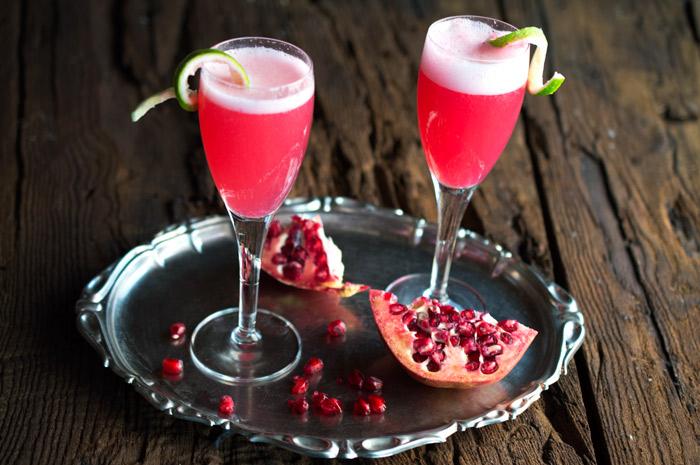 Bellini is one of Italy's most noteworthy cocktails and has acquired fame around the world, yet few know of its saucy variation, Tintoretto. Both drinks start with the same base: a sparkling white wine, particularly Prosecco. For the Bellini, white peach pulp and juice is added to create a delicate summer drink, while the Tintoretto boasts ruby red tart pomegranate juice, perfect for fall and winter festivities. Other similar cocktail creations include Rossini (with strawberry pulp) and Mimosa (with orange juice).
To make a non-alcoholic version, simply replace the Prosecco with club soda or seltzer water and add sugar if desired. 
Serves: 8-10
Ingredients
pomegranates
3 large ones
Instructions
Cut the pomegranates in half and juice like you would a lemon with the help of a lemon juicer. Strain the mixture. Fill 1/3 of the flute glasses with the pomegranate juice, and 2/3rds with the chilled Prosecco.  Slice the limes in circles, then cut a slit from the center of the lime all the way through the peel. Carefully cut out the center of the lime, leaving just the peel. Twist and hang on the side of the glass. Cheers :: salute!