Vittorio Veneto (Veneto)
Vittorio Veneto is a city and comune situated in the Province of Treviso, in the region of Veneto, Italy, in the northeast of the Italian peninsula, between the Piave and the Livenza rivers. On November 22, 1866, soon after the Veneto was annexed by the Kingdom of Italy, Ceneda and Serravalle were joined into one municipality named after the King of Italy, Vittorio Emanuele. The word "Veneto", was attached to the city's name in 1923. Subsequently, many streets in other parts of Italy have been named Via Vittorio Veneto. Every year, the Concorso Nazionale Corale "Trofei Città di Vittorio Veneto" takes place at Vittorio Veneto. The best choirs from all over Italy compete. The city is also host to a violin competition.
What you can't miss in Veneto
Where is Vittorio Veneto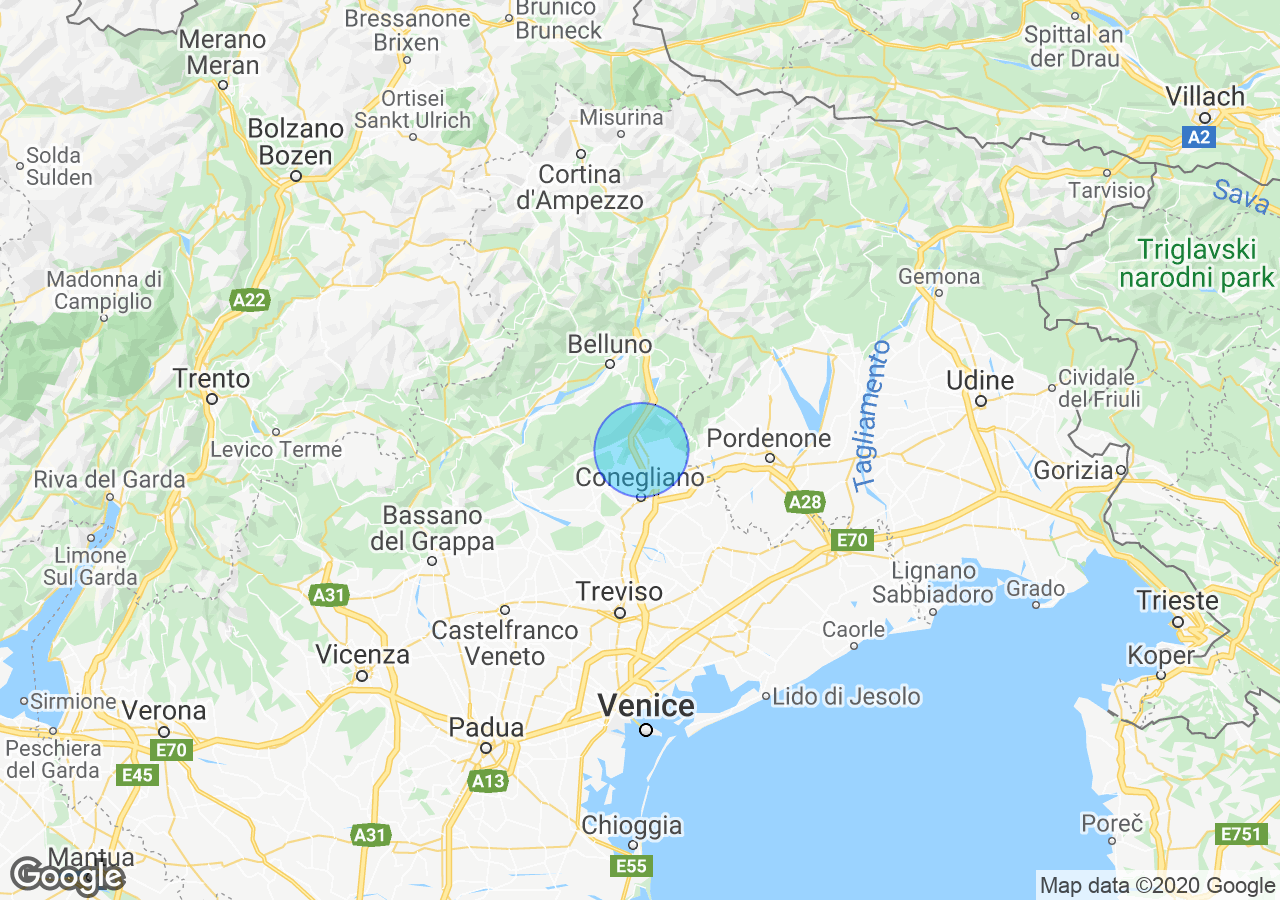 Top Experiences in Veneto
Properties for sale in Veneto
What others are saying about Veneto
When is the best time to visit Italy? 
Hi, brand new to this board so be gentle... does anyone have any recommendations for banks that will give UK citizens a mortgage in Italy?
is there a van from treviso to surrey to take back  clothing few kitchen stuff and personal belongings                 HiNeed to find man with van from trviso to surrey to take clothing,personal belongings ,wall pictures and crockery etc   /