Carpi (Emilia Romagna)
Carpi is a town in the province of Modena, Emilia-Romagna. It is a busy center for industrial and craft activities and for cultural and commercial exchanges. Carpi is distinguished by its great Renaissance square (piazza), called Piazza Martiri, the largest in the region It is flanked by a portico with 52 columns. Other notable landmarks include the Town hall (Palazzo dei Pio), formerly the castle of the Pio family; Carpi Cathedral and the Church of Santa Maria in Castello or La Sagra, designed by Peruzzi.
Emilia Romagna Highlights
What you can't miss in Emilia Romagna
Where is Carpi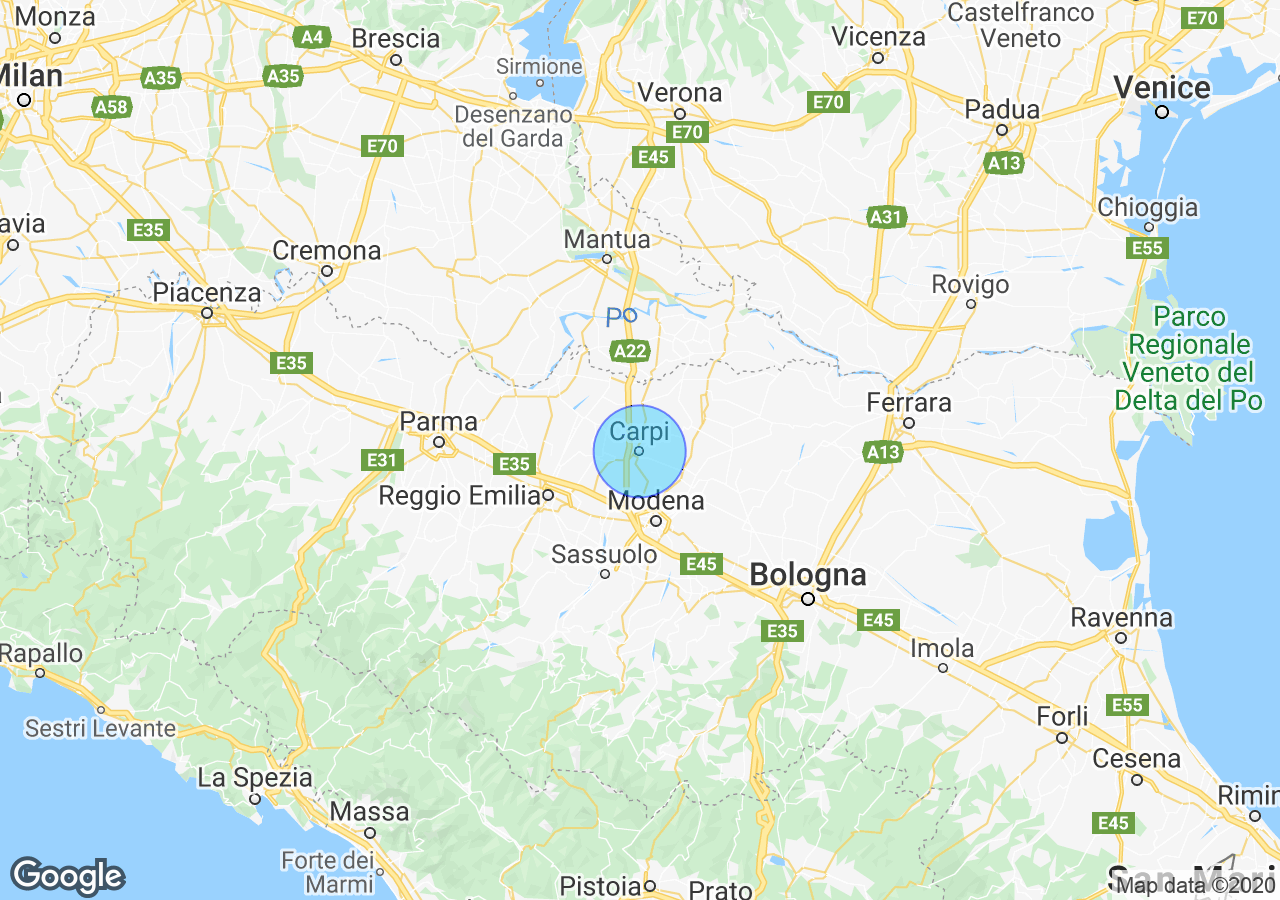 Top Experiences in Emilia Romagna
Best places to stay in Emilia Romagna
Properties for sale in Emilia Romagna
What others are saying about Emilia Romagna
Ciao,
Can anyone recommend an English speaking geometra near Lugagnano Val D'arda Emilia Romagna please? 
Grazie,
Christina 
Hello everyone! We're working on the second issue of Bellissimo magazine and are taking a deep dive into the fascinating region of Emilia Romagna.
My husband and I are planning to move to Bologna within the next couple of years.  We are working on a visa which requires us to have a rental agreement in place to qualify for the visa but we need the visa to get into the country.  Any ideas as to how to solve this catch-22?